Last updated on September 19, 2023
If a world map design suits your taste and you always wanted to see it in your room, how about getting a world map tapestry? Here are the most beautiful ideas.
Tapestry has been with us for a long time and it's usually used for covering furniture, walls, floors or clothing decoration. Before it was a statement of income but now everyone can enjoy its beauty and benefits.
World map tapestries have different colors and design depending on your taste. Some have very fine details that show accurate information from past and present timelines while others have vibrant colors that are very artistic.
Let's take a look at some of the best world map tapestry ideas!
World Map Tapestry
The world map tapestry is easy to hang and can make a room improve the interior style depending on the appearance of it. Vintage world map tapestry has a unique charisma with a nostalgic feel while modern ones have an aesthetic and elegant look.
Large USA Map Tapestry
It can be used as a picnic blanket or table cloth, the USA map tapestry also has the key features of the United States itself. It can be used indoor and outdoor and definitely shows patriotism by the owner.
Small World Map Tapestry
This small world map tapestry can be easily hanged using pins, thumbtacks, nails, or clothespins. It shows a very distinctive and unique color combination of the world map. Best suited for an artistic, colorful type of interior.
Black and White World Map Tapestry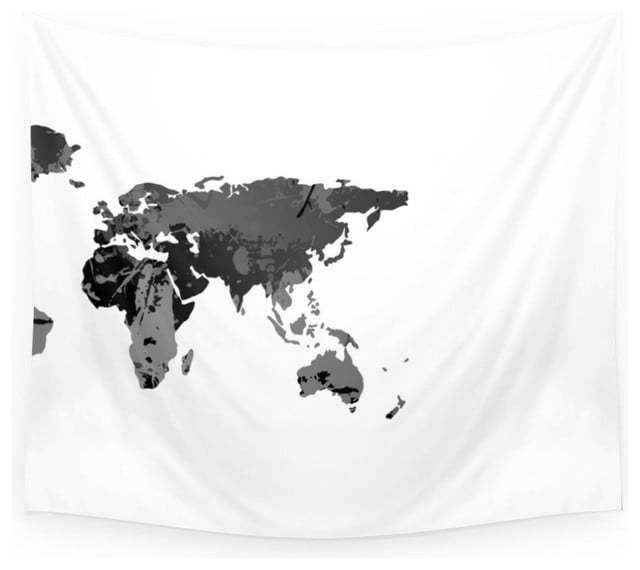 A different approach to the world, a black and white world map tapestry reflects a bold and strong personality. It's perfect for a simple interior with few colors and can be the center of attraction when hanged properly.
Cloth Map of the World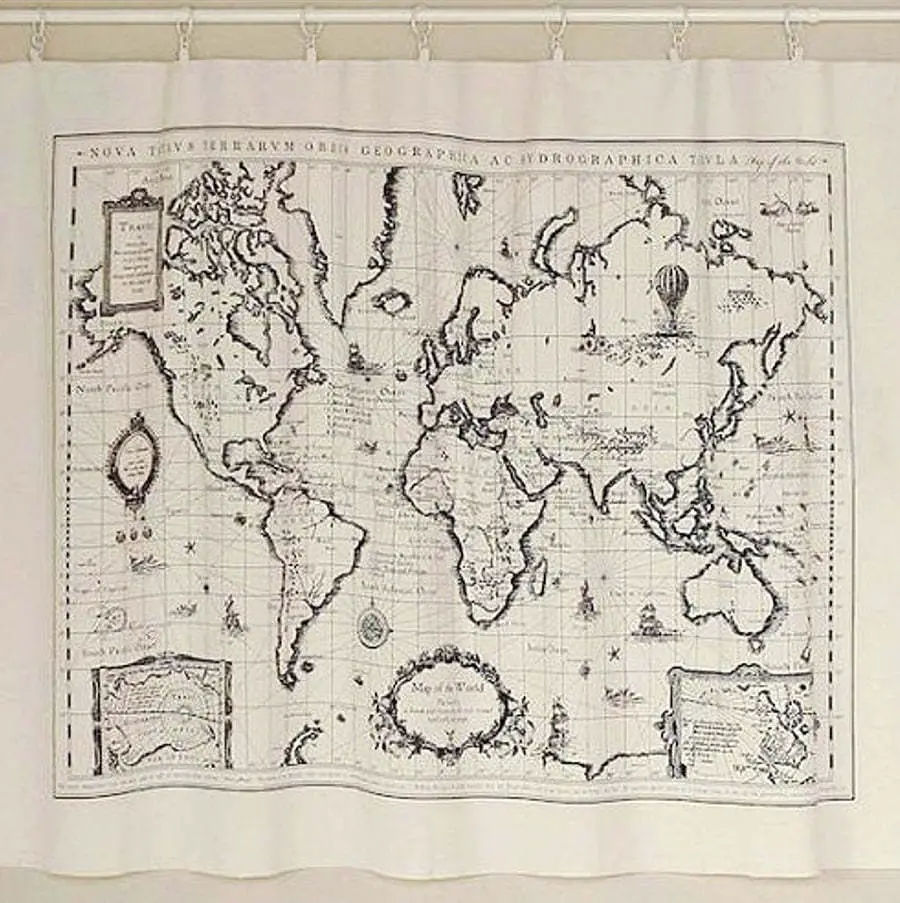 This one has its own charm and shows the map of the world but since it's made of cloth, it's great for an environmental bag, backpack, curtains, sofas, and other furniture. It can even be used as a face mask if you have the skills.
Fabric world map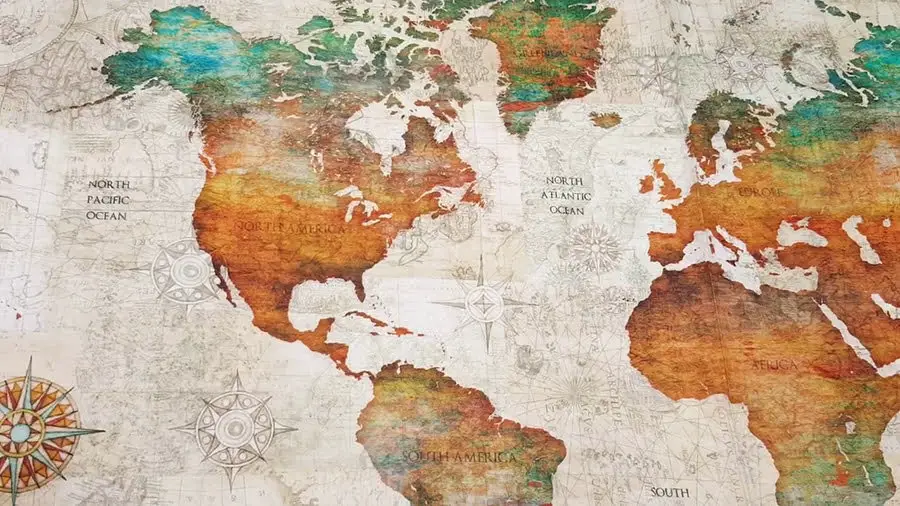 This fabric world map is really big and very detailed. It shows a lot of useful geographical information in the world. Since it's big, there's plenty of things you can use this for aside from decoration like a cover or scarf.
Globe Tapestry
A globe tapestry is a really interesting one because it portraits the world from a globe angle. Depending on the design, it can render different time likes from the past and present filled with astonishing details.
Large World Map Tapestry
Another tapestry with outstanding details of the world map. Since it's large, it can be used as a hanging decoration that can probably fit an entire wall. It can also be used outside like camping or picnics.
Old World Map Tapestry Wall Hanging
An aesthetic map of the old world that seems out of the ordinary, it's best for hanging as it has a rod sleeve. Best used in a vintage or antique themed room but with a mystery on the side or it can be hung outside.
Fabric World Map Wall Hanging
This tapestry is durable and has deep, bright colors with crisp lines. It can be displayed with an awesome piece of art and can be used as a table cloth, drape on furniture, or hanging as wall decor. It doesn't give many details about places on the map.
Antique World Map Tapestry
This is called Theater of the World, known as the world's first modern comprehensive atlas. It's a unique artwork from medieval times and has deep texture and details. It has excellent sound absorption and has a durable rod pocket for easy, secured hanging.
Large Paris Map Tapestry
If you want a detailed map of Paris, this large tapestry has it though they're all only buildings. It's a great center of attraction in a room cause of the size and can occupy a big part of your wall. It can also be used outdoors.
Vintage Map Tapestry
Another unique take on the world map, it's vintage looks can fit spectacularly on a contemporary styled interior. It's lightweight so hanging it is easy plus it contains many different flags from all around the world.
Watercolor World Map Tapestry
If you want to hang a different kind of world map tapestry, how about trying a watercolor world map? It looks clean, modern, and artistic and doesn't take too much space on your wall. Usable indoors and outdoors.
Tan World Map Tapestry
This tapestry is also usable indoor and outdoor due to its durability. Its tan color makes it rustic looking and will definitely suit a vintage styled interior. It can be used not just for hanging on walls but for drape and other things as well.
Related: