Last updated on September 4, 2023
If you're looking for a different kind of wall decor, one that's also a perfect fit for an ocean-themed interior, why not try these metal fish wall art ideas? Read on!
Getting wall art for interior design is a great idea because it sets an excellent theme for your room decor which makes planning the rest of it so much easier. And by using a fish wall art piece, it can reflect your character, personality, and lifestyle. That's what makes your home decor unique.
Because it's fish, it doesn't mean there is only one kind of design to choose from. There are plenty of styles out there as there are different kinds of fish. It doesn't even have to be fish per se because there are other aquatic animals to choose from.
Here are some very creative metal wall fish wall art ideas that we've compiled.
Metal Fish Wall Art
A conventional metal fish wall art, there are a lot of different options to choose from and it always depend on your budget. If you're on a tight one, one option is a singular metal fish to display in your room and of course if you have the money, buying a wall art filled with many fish is the best way to go.
Outdoor Metal Fish Art
Of course, metal fish art decorations aren't just for inside. It can be displayed outside too and it can be a unique surprise to incoming visitors. It's not just about being a display too as some can be functional like a metal fish with your name on it to be more personalized.
Tropical Fish Wall Decor
The tropical fish decor would suit best in a nautical or ocean themed room like your bathroom. It usually has easy for the eyes color like blue or pink. Kids will definitely enjoy this type of decoration very much.
Fishing Wall Decor
If you got the money to spend on designing your interior, getting a fishing wall decor that looks modern and elegant is guaranteed to make a statement especially if it's multiple decorations. It can also be used as a gift to people who love fish or fishing.
Fish Sculptures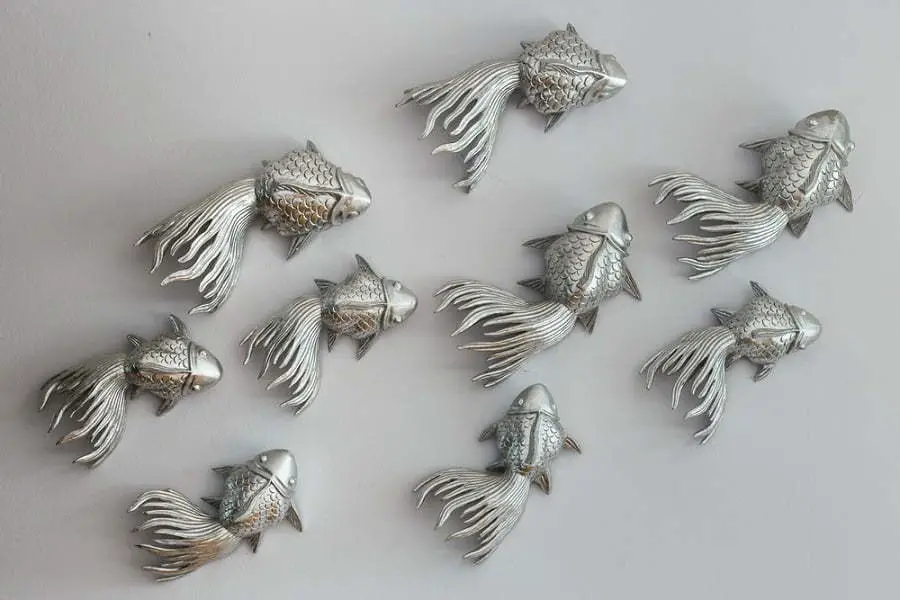 Now, this might be an unconventional option but fish sculptures can make an unforgettable impact because of their unique designs and colors. If you're lucky, you can order one and fully customize it the way you want but if not, you can always order a pre-existing one.
Metal Sea Life Wall Art
Of course, metal fish art doesn't mean it's just about fish. There are also art pieces that involve the whole marine life. It has corals, algae, crabs, anything that reflects life underwater. It is also a great present for friends or family.
Tropical Fish Wall Hangings
Aside from wall art, there are also hanging decorations if you don't have enough space for your wall. They're easy to display and easy to remove in case you got a quick renovation. It can be placed in any room but recommended in the bathroom since it's tropical.
Aluminum Fish Wall Art
Fish art made of aluminum might be a unique idea but it's a great option if you want a long-lasting decoration for your wall. Aluminum is extremely durable and corrosion resistance. On display, they have this classic, elegant look for the modern interior.
Silver Fish Wall Art
Either hand made or factory-made, a silver (metal) fish wall art boasts the perfect complement to your contemporary, modern, industrial, or transitional interior. It's a wonderful piece whatever room you display it.
Metal Sailfish Wall Art
Having a sailfish wall art is like having your pride showcased in your wall because it's one of the fastest predatory fish. They got that distinct look and feel especially if you're going to hang a very large art on your wall.
Large Metal Fish Outdoor Wall Art
A one of a kind wall art that is greatly suitable as a decoration, a large metal fish wall art perfect for outdoor. It has plenty of fish all together in one art. They may occupy plenty of space on your wall but it can be stunning for guests who will see it before entering your house.
Red Wall Art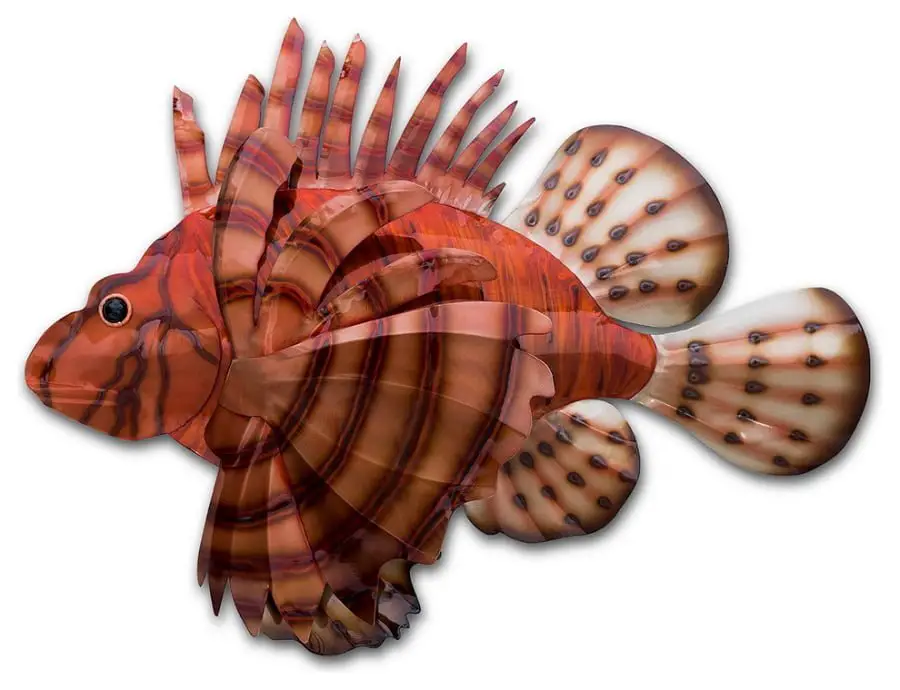 Red is the color of energy, love and adventure so decorating a metal red fish wall art shows how passionate you are. They might even look intimidating to some but you'll be proud with its beauty once you see it on your wall.
Nautical Sculpture Art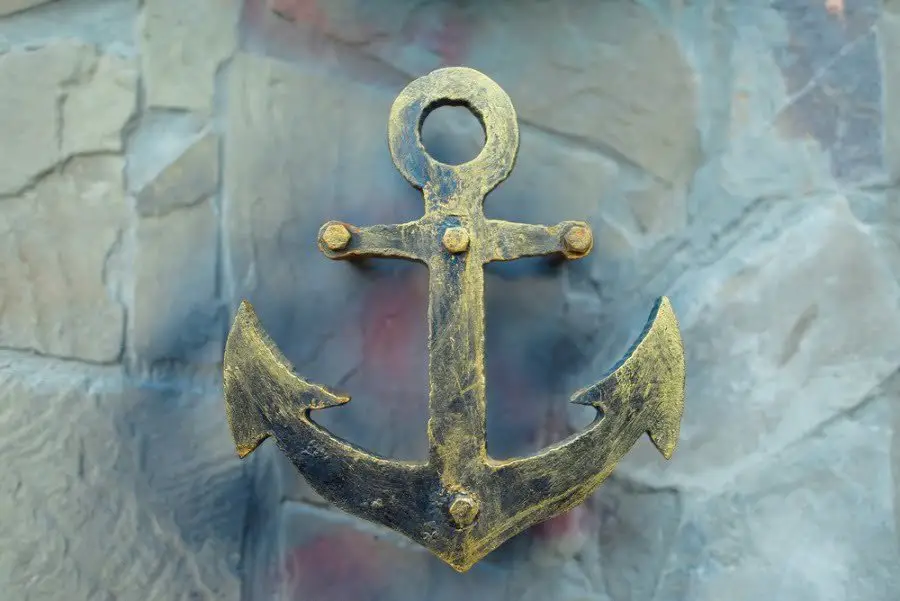 If you're not a fan of fish art, why not try something nautical instead? You've got plenty of options like an anchor, boat, lobster, crab or octopus. However, having many options means a lot to think about when choosing the right piece to complement the interior.
Stainless Steel Fish Art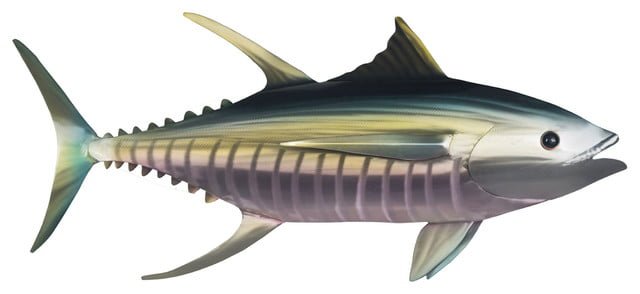 Stainless steel has natural resistance against rust so having a fish art made of it guarantees a decoration that will last a long long time. It has this simple yet classic color and feel that will definitely show when you hang it.
Seashore Decor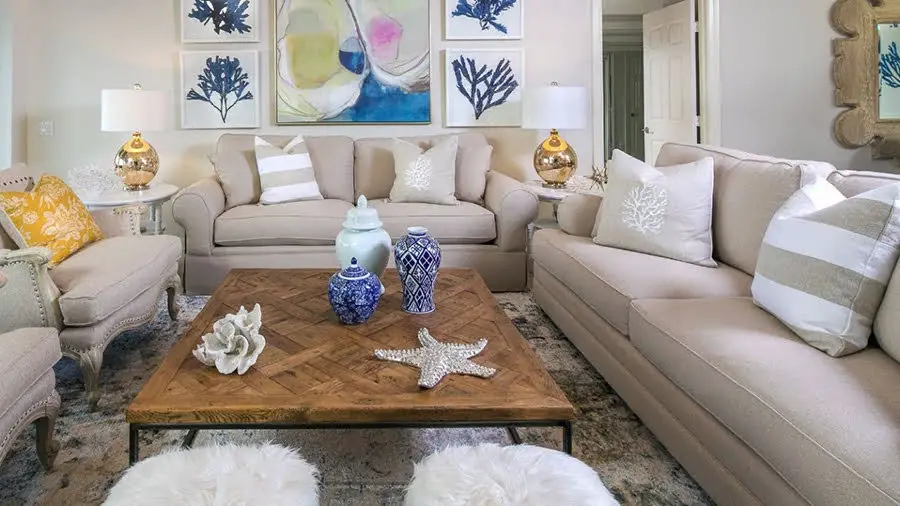 Seashore decors will definitely match your nautical or beach themed room. It can be wall art, hanging decors, or even items for display. You're also not just stuck with fish because there are plenty of options like starfish, shells, etc.
Metal Ocean Wall Art
You'll leave guests in awe when you have an ocean as your wall art. Depending on the style, it can be a calming, nostalgic look if it's a calm sea and a strong wave represents an adventurous personality.
Shown above: beautiful ocean-themed metal posters.
Welded Fish Wall Sculptures
Welding is the process of joining materials using high heat. By doing so, it can create unique combinations of sculptures. It's a great choice if you're looking for a unique style that is out of the ordinary for decoration.
Related: