Last updated on September 18, 2023
Decorating a living room in mid-century modern style? Here are 15 mid-century modern living room ideas that you need to incorporate to get the look.
To understand what the mid-century modern living room means we have to go back to the roots, to when it has originated. Back in around the 1950s designing a typical aesthetic living room wasn't about glam and luxury. It was about function and simple form. That's why the minimalist design was prominent. However, it was embodied in a distinct form unique to the era. This brings us to modern times where this style is highly appreciated.
What is a Mid-century Modern Living Room?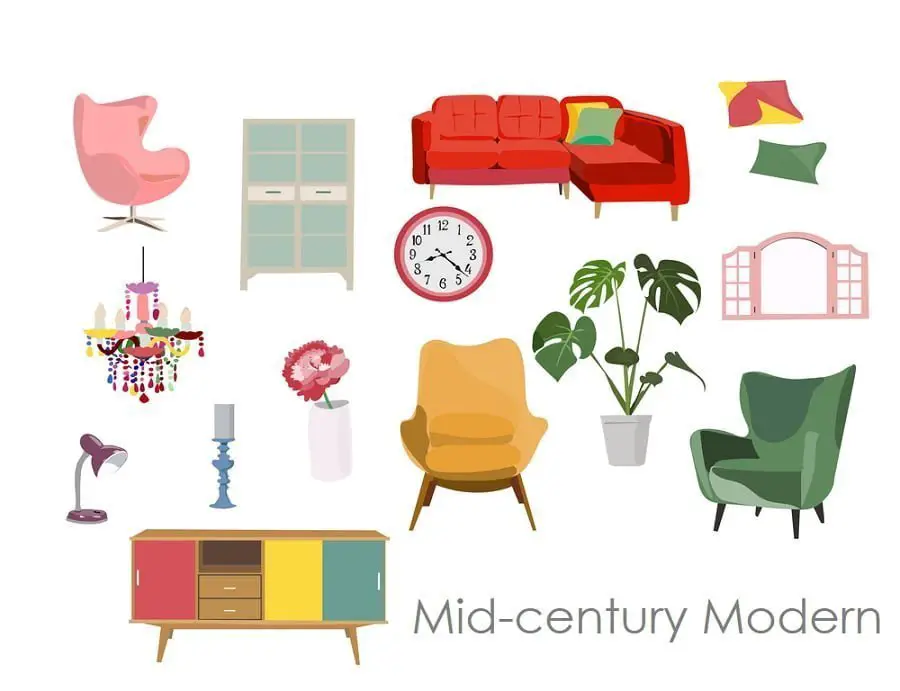 The term defines a living room design that is inspired by the interior design of the middle of the last century. It's a style primarily minimalist and functional, using a lot of natural wood materials and textures. However, it's not confined and more often than not it features a hint of glam, popping accents via accessories that give its decor a lot of character.
Here's what a typical living room must have:
An accent chair (typically a lounge chair or a recliner with a hairpin or tapered legs, upholstered in fabric or natural leather.)
A minimalist sofa raised on tapered legs.
An accent coffee table that has a hint of art deco design in its geometric shape.
Plenty of natural wood use – form hardwood floor, to window frames, and feature walls.
Geometric patterns in fabric and wall art.
Houseplants.
Let's explore these and more design ideas more closely.
Mid-century Modern Couch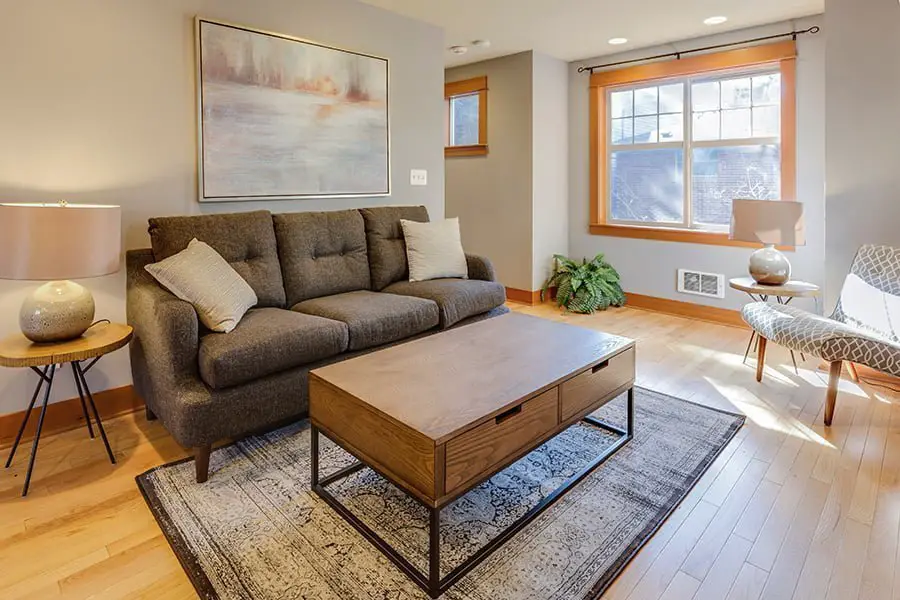 With its distinctive look, tapered legs, and low-slung seating, the couch will be the focal point of your home's throwback vibe. It is characterized by geometric shapes and clean lines.
Furniture in this style includes pieces that were often sculptural yet functional. For example, the Eames Lounge Chair is one of the most comfortable loungers ever made. Its extraordinary design sets it apart from the crowd.
These couches, sectionals, and loveseats come in a variety of colors and fabrications, including tweed, velvet, and cognac leather. These comfortable couches will complete your living room decor.
Pictured above: a beautiful living room that encompasses everything that's great about this decor style. It has the upholstered sofa raised on tapered legs, a high coffee table on metallic leg frame and a clean natural wood look that's typical to the era. The neutral gray rug draws attention to the blond hardwood floor without stealing its thunder. The rest of the furniture are also typical mid-century.
Mid-century Modern Art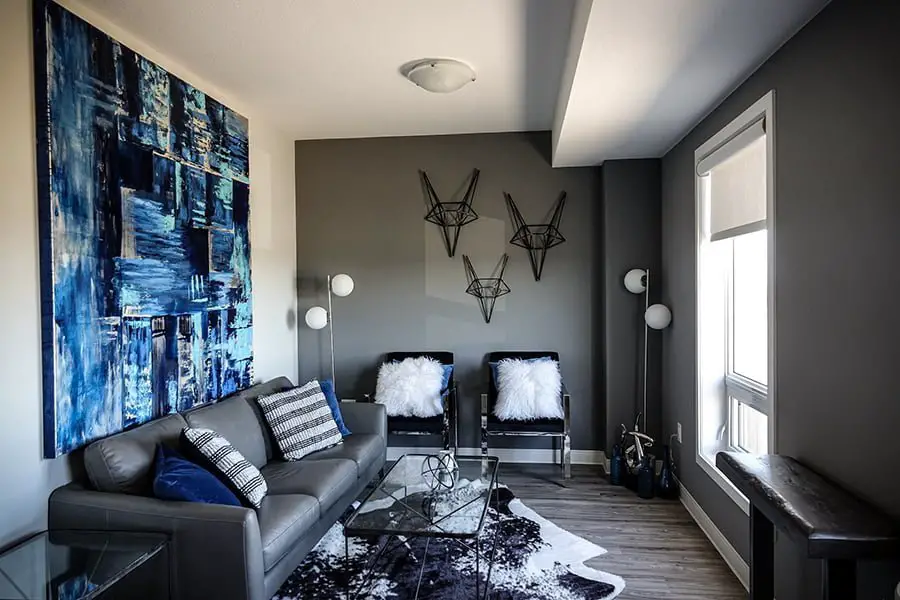 Mid-century modern art has seen a great resurgence in popularity because of its uniqueness and distinctiveness.
Art objects created during the 1950-1970s period were just as distinctive as the furniture. Some drew on Modernism principles while others reflected the post-war "atomic" style.
Sculptures are avidly sought by modernism aficionados. They are characterized by bush-shaped designs made of welded metal.
Wall art has an atomic feel that transforms ordinary geometric shapes into waves and curves.
Mid-century Modern Chairs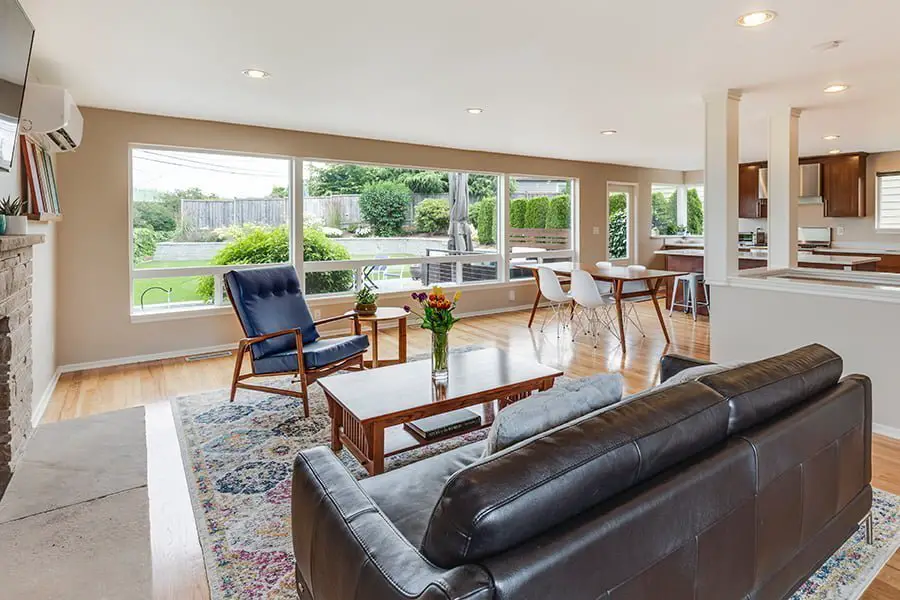 Create an inviting atmosphere with mid-century chairs. These possess the old-school soul of the 1950s through their unmistakably tailored details.
These chairs command attention with their signature tufting detail and distinctly modern flared arms. They are compelling versatile and offer unparalleled comfort and understated luxury.
A classic swivel chair makes a strong style statement. With its 360-degree rotation, it moves with you allowing for multi-tasking.
Mid-century Modern Furniture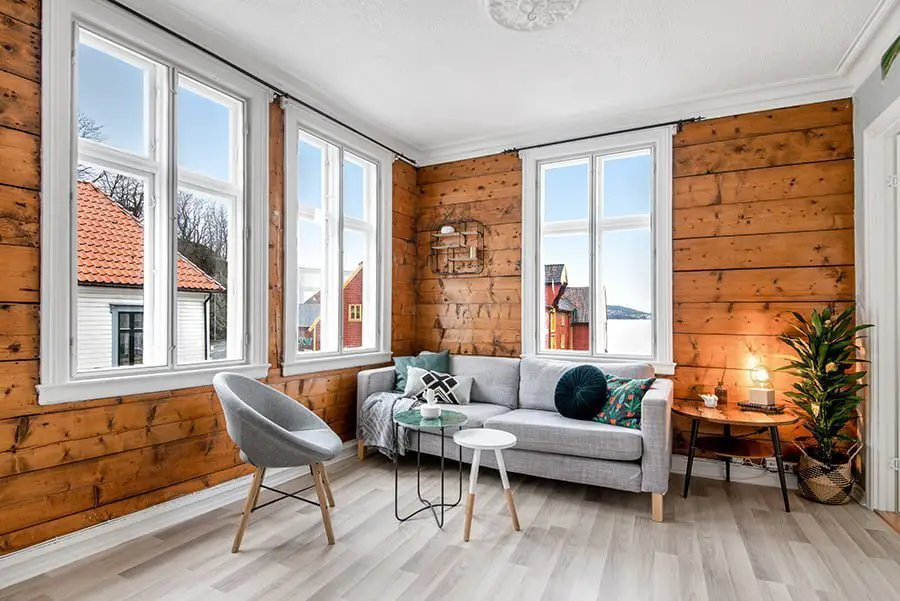 The furniture will accent any room in your home. Choose from living room units, dining room sets, and mid-century modern bedroom units. You can create an office of the era using the right picks. There is something for every style and budget.
Shown above: a typical living room set of the era with tapered leg chairs, side table, upholstered sofa on high raised legs, and an art deco accent coffee table. The room also features natural wood walls and classic moldings which create the typical-to-the-era style.
Mid-century Modern Window Treatments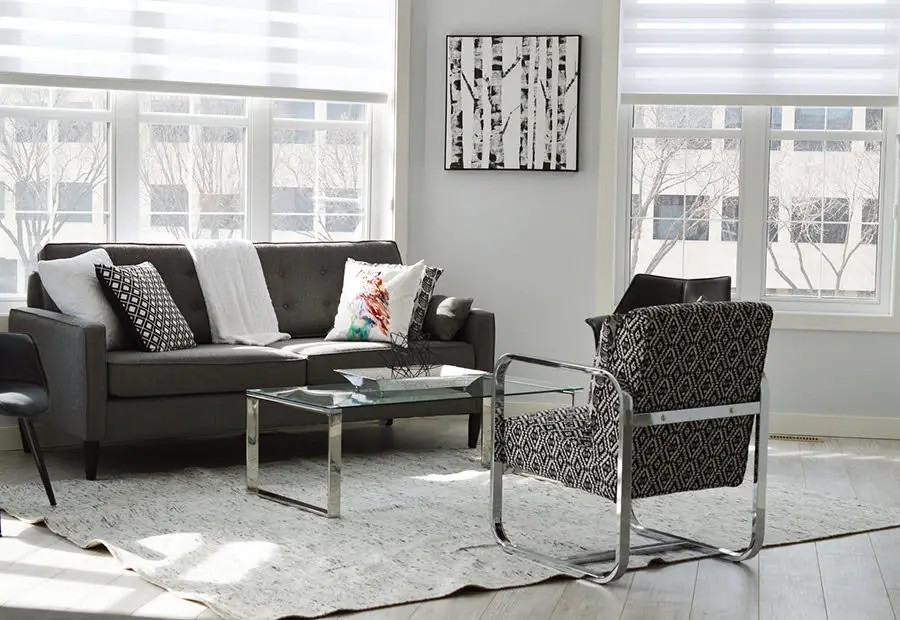 Windows of the era are defined by large panes, flat planes, and integration with nature. The window treatments are organic in style and they reflect the ease of living. They are inspired by nature and avoid unnecessary flourishes and excess detailing.
Pictured above: large windows with transparent shades that provide privacy while letting in as much natural light as possible. The outside view is an important part of this room's decor. This simplicity
Mid-century Modern Rug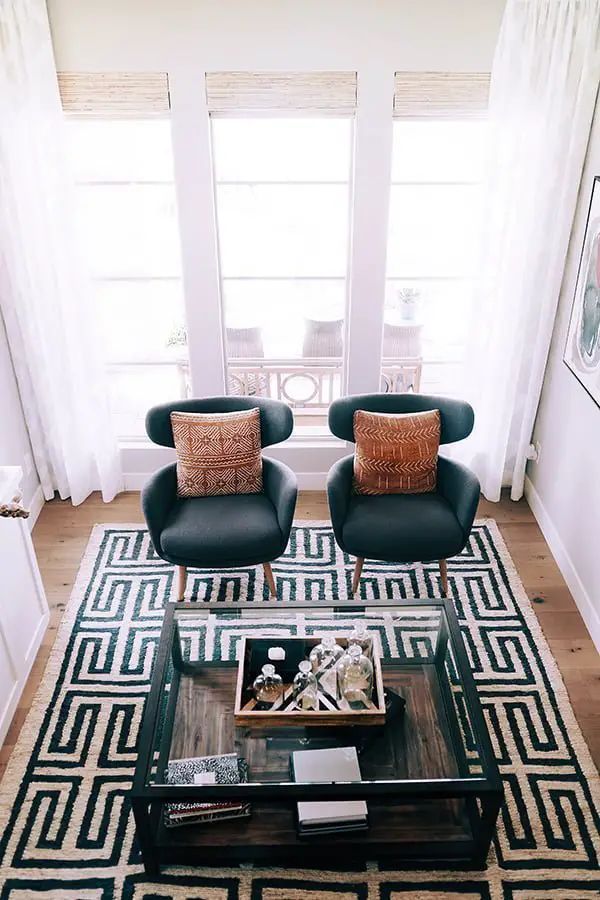 Your living room needs elegant and functional rugs. You can find accent rugs from the era that match your unique tastes and budget. They come in different colors, designs, shapes, and sizes. Typical style features simple geometric shapes and earthy colors devoid of any underlying cultural message.
Mid-century Modern Wall Decor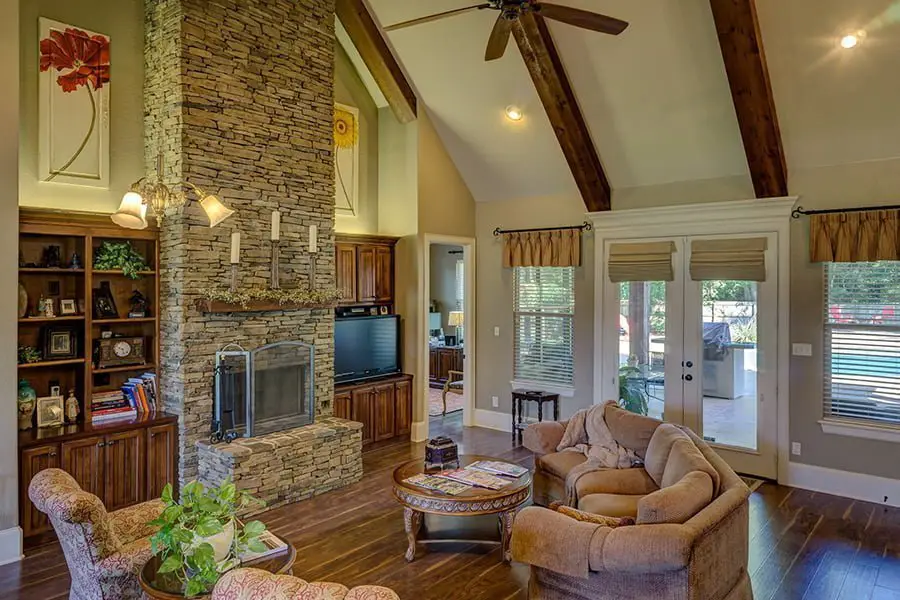 Nothing shows off flair of design than eye-catching wall decor. It is the perfect look for your living space. Add a pop of color to your space with colorful geometric wall decor. This is perfect for a statement wall, accent art, or the focal point.
Pictured above: wall art prints of colored flowers that bring earthy shape and popping colors to the interior.
Mid-century Modern Flooring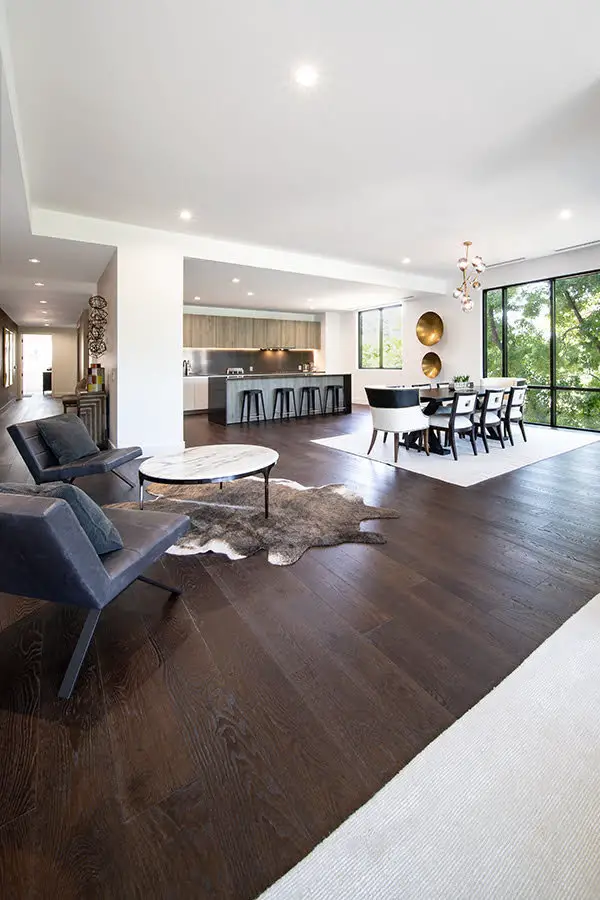 The floor is a huge area in your house and it makes a big impression. 1950s homes normally feature hardwood, or natural stone floors such as travertine, bluestone, terrazzo, and slate.
You can achieve the look using wonderful porcelain tiles that look exactly like slate or limestone.
Wood is another alternative. You need a wooden floor that will match well with the aesthetics of your home. The latest trend is bamboo flooring.
Natural concrete is a fitting and durable choice for a mid-century house.
Mid-century Modern Upholstery Fabric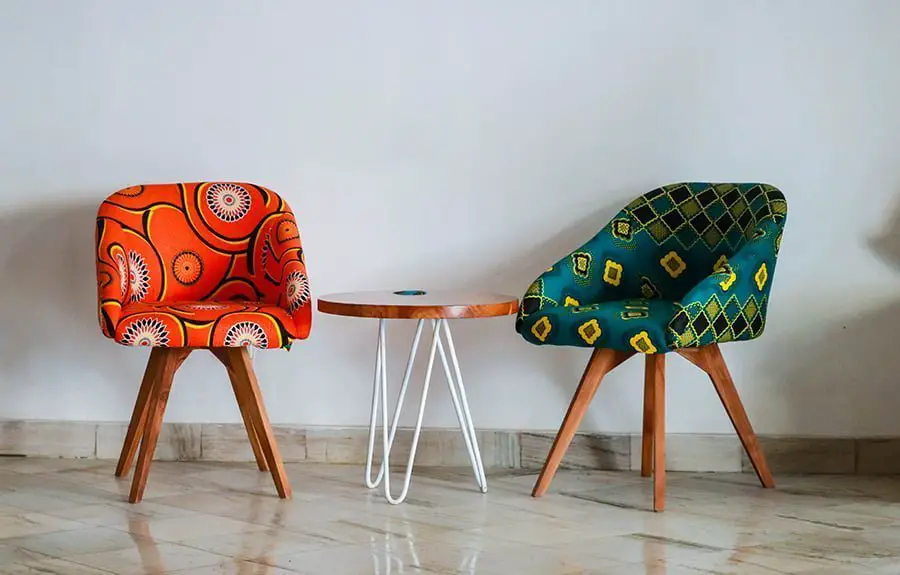 Add the vibe to your home with accent upholstery fabric. These are instantly stylish and suitable for both period and contemporary homes. You can combine a mid-century style with other styles.
Floral upholstery is timeless and gorgeous. It will never go out of style, whatever print you choose.
Geometric upholstery is timeless and chic. It is awesome for many spaces and styles. It is a popular idea for a coastal space.
Mid-century Modern Color Palette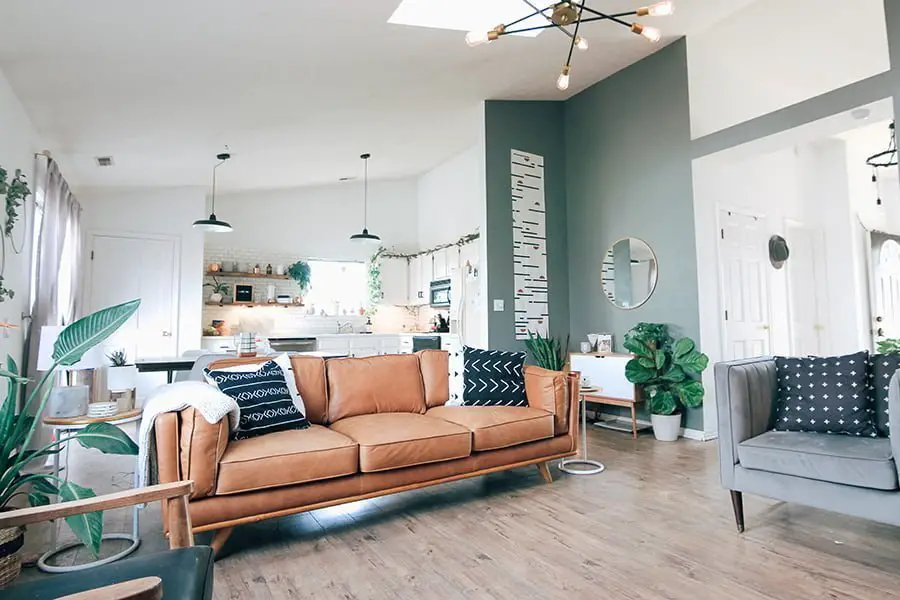 Mid-century style is not just about shapes. Its markers also include distinctive color palettes. These range from vibrant hues to pretty pastels. The color palettes can be found in accessories and textiles. You can also use them to decorate your house.
Orange and brown is a classic color combination.
Gray and chartreuse is a cool, fresh duo that will add chic to your decor.
Teal, brown, and white is a sophisticated color palette that will impart a rich look in a room.
Wood and white: wood often features in the decor of the era.
Mid-century Modern Fireplace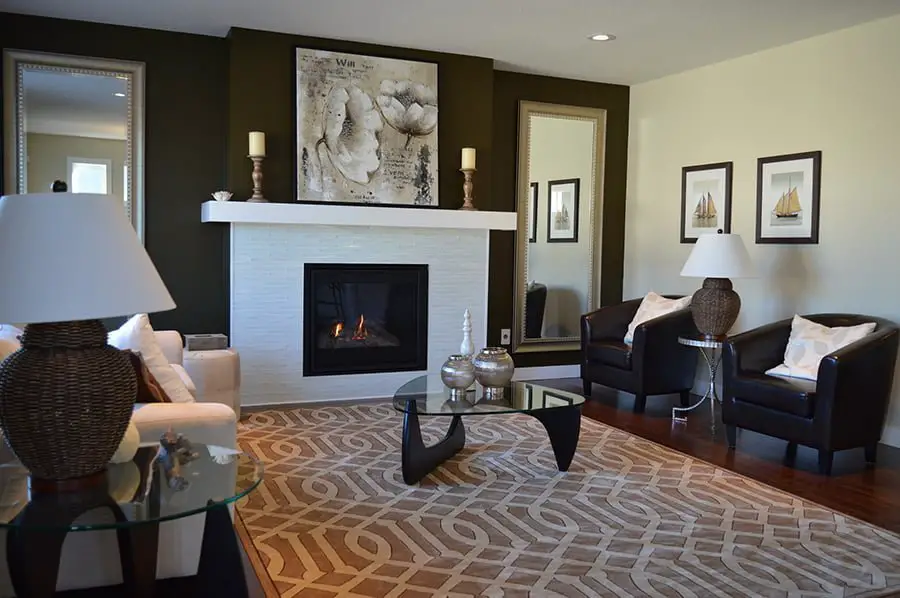 You can't go wrong with a fireplace. It will spruce up your home. An area rug and colorful throw pillows will tie in well with a well-designed fireplace.
You can infuse a rustic feel to your fireplace with a dose of farmhouse charm.
Add a splash of color to the fireplace using navy-blue tiles and white furniture.
You can incorporate shelving units near the fireplace.
Mid-century Modern Picture Frames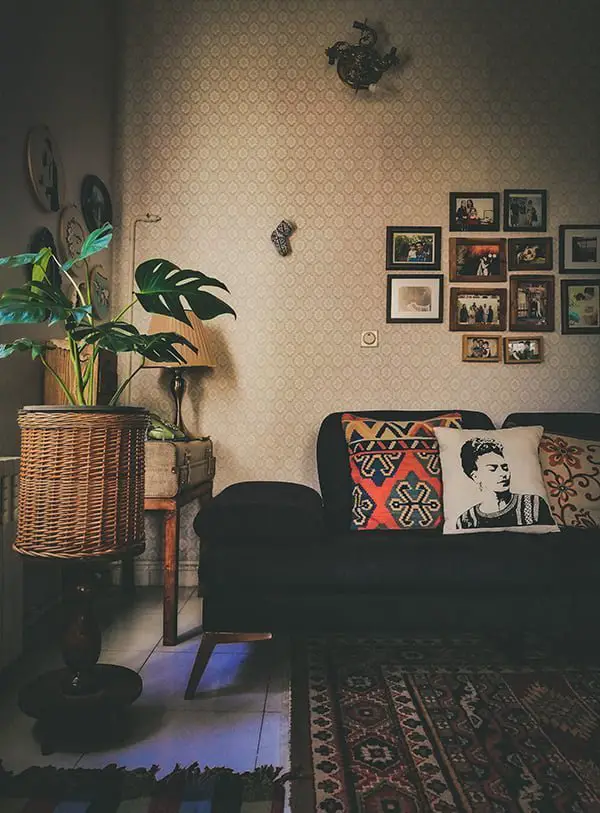 Showcase your memories with picture frames. Pictures are an integral part of almost every home. Show off your recent vacation photos with a vintage picture frame.
Wooden gallery picture frames come in a variety of sizes. They have tempered glass and a lacquer wooden frame. They make collecting and curating art more fun.
Mid-century Farmhouse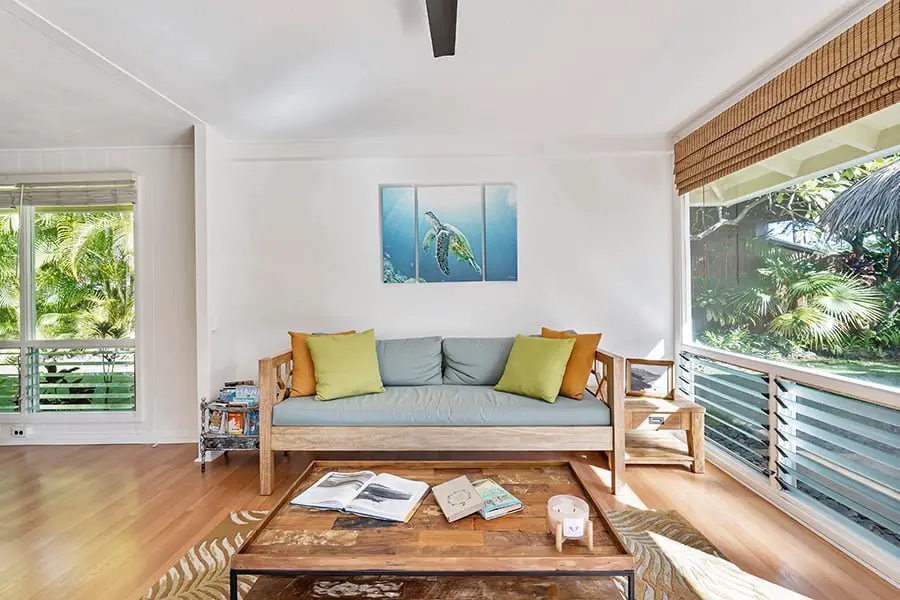 A modern farmhouse with mid-century accents is a cozy place to stay. Midcentury farmhouses have a style that is simple, comfortable, bright, and welcoming. You will definitely feel at home with this style.
Mid-century pieces such as art, window treatments, and picture frames, will characterize this farmhouse.
Mid-century Modern Tables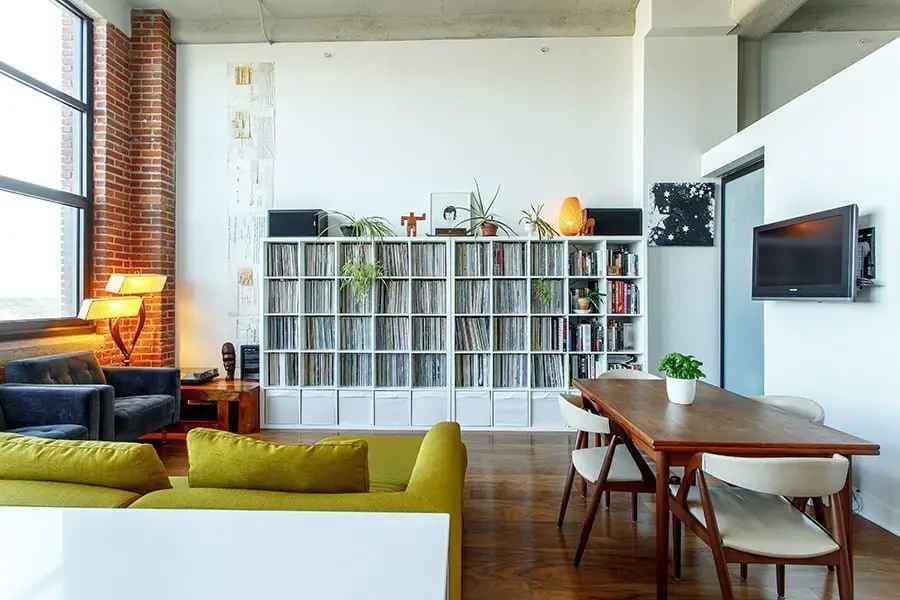 Simplicity is the ultimate sophistication. The best table designs from the era embody this ethos.
These tables will liven up your modern decor. They are defined by their clean and minimalist aesthetic and tapered legs. They strive for a fairly minimalist and decidedly non-ostentatious look.
Energize your home with a colorful mid-century table. It is the right accent to complete your space.
Mid-century Modern Accessories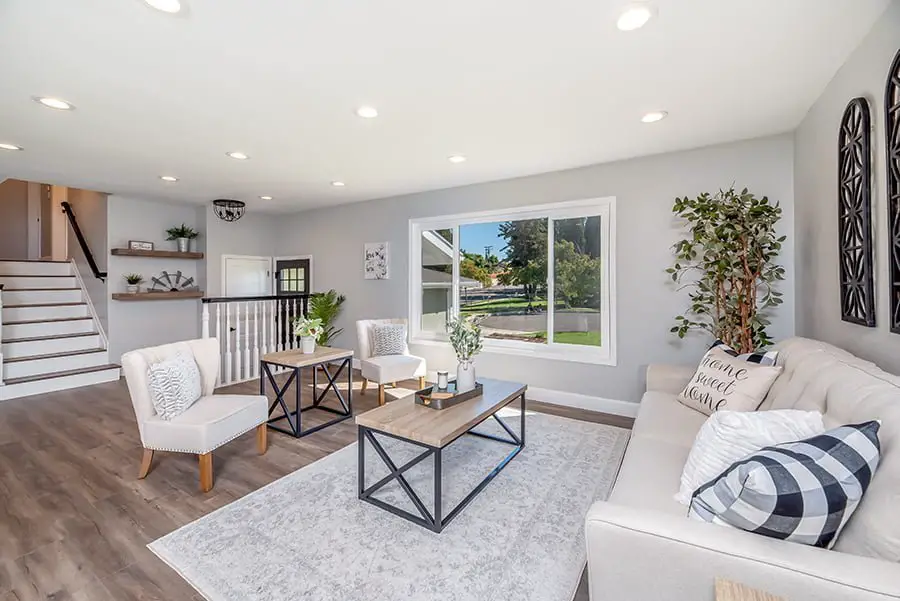 Complete your mid-century inspired space with the right accessories. Try adding an arc lamp to contrast the height of a low sofa and complete your space.
Mid-century modern accessories have organic influences, a simple form, and they emphasize on function.
Don't be afraid to mix accessories with pieces from other periods.
Related: