Last updated on April 25, 2022
Have you just made a lifetime investment and purchased a house? If yes, then our hearty congratulations!
As a newbie homeowner, you should be so proud of yourself – because no matter who you are or where you live, this undoubtedly took some severe sacrifices on your part.
If you have been living in rental homes before, you know that the property manager handles all the grand maintenance items. But, as a newbie homeowner, you will have to take things into your own hands.
Here are seven home maintenance tips that all newbie homeowners can benefit from.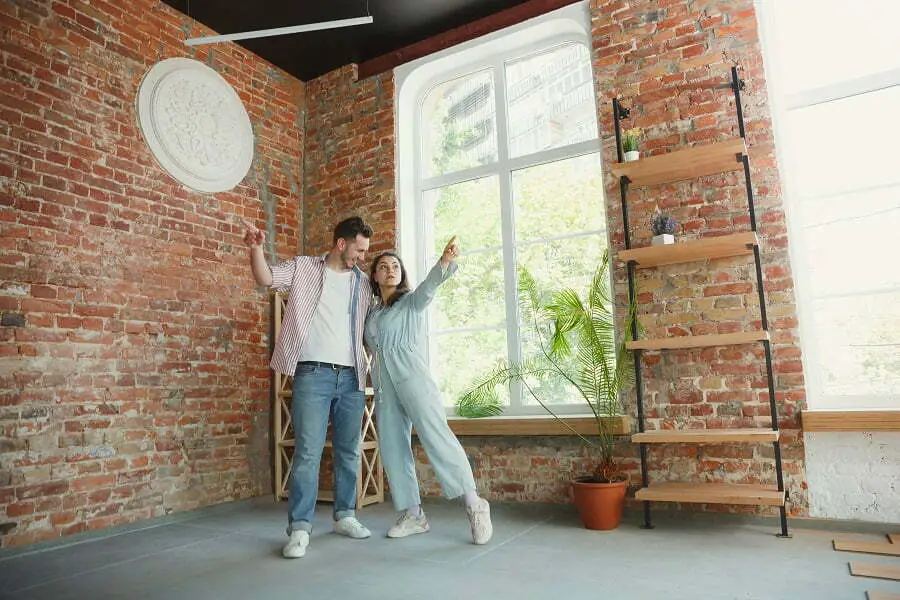 What's Inside?
Have the Water Heater Drained
By taking the time to properly take care of your hot water heater, you can save loads of money in the long run and tremendously extend the hot water heater's life.
Typically, sediment can build up in the tank, and by having it drained, you can flush that sediment out. If you have never drained a hot water heater before, you might want to read the user's manual for your particular model – or you can always get professional assistance.
Ideally, you should drain the hot water heater once a year.
Clean the Gutters
Cleaning the gutters regularly is immensely important. For many, gutters are out of sight, out of mind. However, as a newbie homeowner, you ought to be aware of everything that is inside the house and connected with the house, including the gutters.
Ideally, your gutters should be checked and cleaned at least twice annually. Besides, if you reside in Arizona, you might want to have your gutters cleaned before the start of the heavy monsoon season.
Your house's gutters play a crucial role in diverting the water away from your home premises. If you don't care for the gutters properly – as you should, there is a great likelihood that you might experience flooding.
More importantly, if there are by chance any trees close to the gutter that might drop debris and leaves in them, you might want to consider removing the trees or, at the very least, having the trees trimmed.
Test the Water Pressure
Many people don't know this, but a water pressure that is too high can actually damage the fixtures. If one chooses to ignore high water pressure, they might have to replace all their plumbing fixtures which can get really expensive.
It takes no more than $20 to get a water pressure gauge – all you need to do is to ensure that the water pressure stays somewhere between 40 and 60 psi. If you detect that the water pressure is too low or too high, you most likely want to consult with a plumber and have things fixed before damage is done.
Roof Check!
Most homes have tiled roofs. That said, if your house has a tiled roof as well, you might want to keep your eyes open for any cracked tiles, missing tiles, and cracked mortar packs. While assessing the roof, you can also check for any potential evidence of birds.
If you detect any of the things mentioned above, you are going to want to have a handyman or a roofer out on the roof to make the required repairs.
It is essential to mention here that you ought to be very careful while assessing the roof, the reason for which is that if you have never climbed up and walked around on the roof before, there is a great chance that you might fall and get injured.
To prevent potential injury, we recommend flying a drone over the roof to assess the roof condition and see whether amendments are needed or not. Besides, if you jump on the roof and not be careful, you might also crack a tile – by accident and only add to the potential damages.
That said, if you are not going up on the roof, you might want to hire a professional to do the needful or use a drone to fly over and have a look.
Pay Attention to HVAC Servicing
You will want to ensure that your home stays functional throughout the different seasons, so you should have your heating, ventilation, and cooling system checked and serviced regularly. We recommend hiring a local company or an HVAC repairman to come and take a look.
The professional will assess and double-check everything – and if needed, they will do any repairs and potential adjustments. Ideally, you should have the units serviced at least once a year so that everything continues to run well.
Trust us when we tell you that with the soaring temperature, you will want to have your AC function throughout the warmer season of the year – speaking of which, you can also benefit from the professional help of the best commercial electrician companies and have your fans and other electric items checked around the house.
The objective is to do everything that you can to prolong the life of your gadgets.
Change the Filters
Another thing that you shouldn't avoid as a newbie homeowner is changing the filters. Again, you ought to be aware of everything that comes with the house, including the many filters. When it comes to changing filters, you need to change the filters in your HVAC system and the fridge.
Additionally, you will also need to clean the filters in your dishwasher.
As far as the HVAC system is concerned, you might want to use a cheap filter and have it changed once a month rather than opting for a more expensive filter and adding to the potential costs of your house.
For the fridge and dishwasher, you might want to consult the manufacturer and look up the manual before changing the filters of this equipment.
Be Mindful about the Smoke Alarms
This is something that many homeowners ignore – the servicing of smoke alarms. When it comes to things that are a safety risk, you might need to test your smoke detectors and the carbon monoxide detectors.
It is recommended to test your smoke alarms at least once a month by simply pressing the test button. Besides, ideally, you should replace your smoke alarms every ten years. Usually, the manufacturing date is stated on the back of the smoke alarm – if you see it is more than a decade old, replace it as soon as you can.
Related: