Last updated on September 4, 2023
Do you want to have bay windows installed in your house? Then you're in the right place as we've got the best ideas for exterior bay windows. Read on!
Bay windows are a popular choice for making the best beautiful views of the outside and allowing more natural light into your home. They are mostly fixed in the walls but they can be stretched out and around their boundaries.
They also come with different types and materials so there are options for every type of budget and family to consider.
So what are you waiting for? Let's go ahead and check all these amazing ideas for your home. Check these out!
What is a Bay Window?
Just as the name suggests, a bay window is a window projecting outward and forms a bay in a room. Its purpose is to acquire more light than a normal window. It can be rectangular, polygonal, or arc-shaped.
Are Bay Windows Energy Efficient? Expert Opinion
Bay windows are popular among North American homeowners due to their aesthetics that creates a stunning look, but are they energy-efficient?
According to most window companies Edmonton, these units are one of the best models when it comes to thermal performance. Let's dive into the details:
Energy efficiency depends on bay windows type: Since bay windows are essentially combination windows, you can find them in different varieties of fixed, single-hung, double-hung, casement, and awning models merged into one look. The energy efficiency of bay windows depends on the type of windows and glass used.
Energy-efficient glazing: One way to improve the energy efficiency of bay windows is to equip your new units with energy-efficient glass, such as low-emissivity (Low-E) glass, which can reduce energy costs by up to 30%.
Energy Star ratings: Most modern bay windows are Energy Star rated that can provide additional energy savings. Energy Star-certified windows are independently tested and verified to meet strict energy-efficiency standards set by the Environmental Protection Agency (EPA).
All in all, bay windows can be energy-efficient if the correct type of windows and glass are chosen. Moreover, homeowners should only consider Energy Star-rated windows before opting for installation.
Types of Bay Windows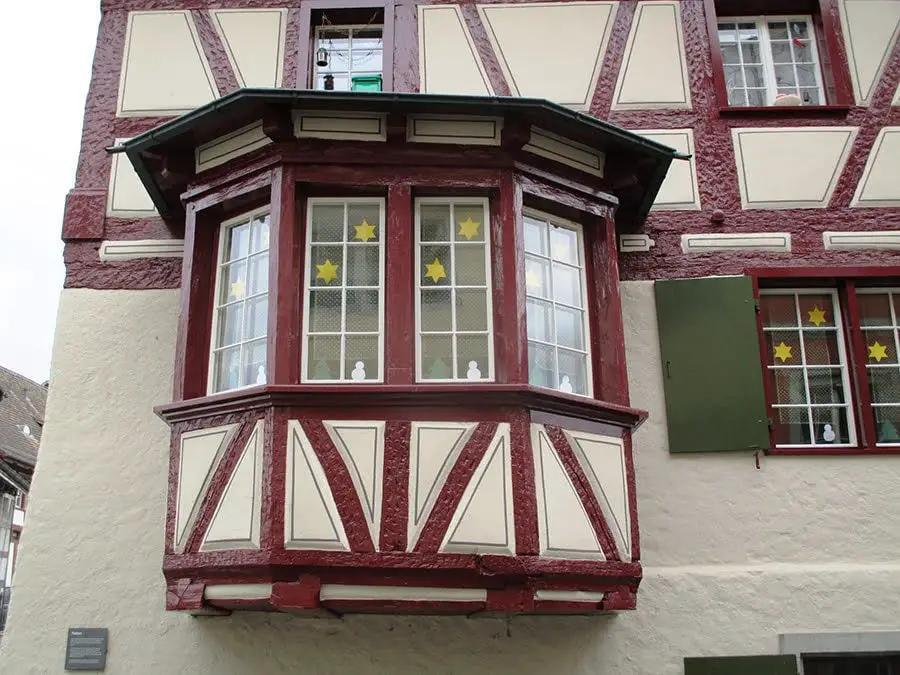 Bay windows open up your home for natural light. There are 4 different types of bay windows.
Box bay windows usually used for ornaments or plants;
Bow windows for wider views outside;
Circle bay window for a fashionable style;
Oriel windows to improve viewing.
Bay Window Sizes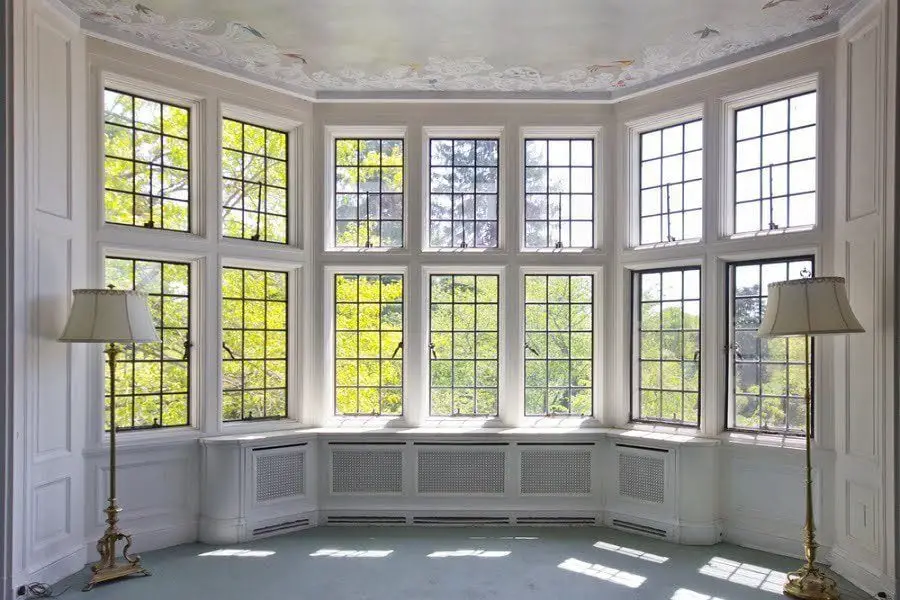 It's important to consider standard sizes first before choosing a custom one for bay windows. Standard size ranges from 3 feet to 10 feet. It's cheaper and is readily available. Customized takes longer to get and more expensive.
Bay Window Exterior
Bay windows can also have exteriors to add aesthetic and functionality. It can become a focal point of elegance when done properly. You can put casement end vents, shingles and even colonial grids are just some of the few options.
House with Bay Window
Installing bay windows on your house will give you everything you need, extra light, more space, beautiful views, what more can you ask for? It can be built as part of the house and can help you save energy since it allows more light.
Box Bay Window Exterior
Box bay window has many different exterior designs that anyone can appreciate. It projects from the side of the home. A fresh coat of paint will make it look modern from the outside and it can even brighten the area surrounding it.
Small Bay Window Exterior
Even if your bay window is small, applying certain materials will make it look good from the outside perspective. It can make the house look more gracious and trendy. You can put wood, aluminum, or composite frames.
Bay Window Roof
Roof shingles and metal are some of the common materials for a bay window roof. It's usually 3 sided against a vertical wall of the house. It is difficult to frame and you might result in trial and error if you're not experienced in doing it.
Modern Bay Window Exterior
If a modern bay window is what you're planning to have for your house, a simple and straightforward design will do the job and something that complements the entire house. Clean lines and angles are better than rounded or octagonal shapes.
Bay Window Framing Exterior
There are several types of frame exterior for bay windows for everyone. There are 5 out there, aluminum which is the most affordable, composite which is expensive but energy-efficient, fiberglass, the most durable, vinyl which is the most popular and wood that requires plenty of maintenance.
Large Bay Window Exterior
Large bay windows can let a lot of sunlight through plus all the extra space. On the outside, a perfect trim is one that complements the entire house. Wood is really popular as it goes well with many different houses plus it can be painted any color you want. White and black are also good.
Two Story Bay Window Exterior
Two-story bay windows would be ideal to release your inner designer because there are many combinations you can do for your window exteriors. One can have both white or white and black, wood and vinyl can be great combinations too.
Bay Windows Cost
Bay windows are popular in the kitchen and dining area. They usually cost around $1150 to $3550 for installation. This depends on the size and the materials used. It's a great option for upgrading the house and increasing its value.
Related: